Note: National Association of Realtors® (NAR) data shown below is from April (most current national data)
A persistently low supply of existing homes available for sale slowed April's sales velocity, resulting in a 29-day median number of days that a home remained on the market, a new low according to the National Association of Realtors®.

Total existing-home sales (completed transactions for single-family homes, townhomes, condominiums and co-ops), fell 2.3% to a seasonally adjusted annual rate of 5.57 million in April from 5.70 million in March. Despite the decline, sales remain 1.6% higher than a year ago and represent the fourth highest pace for the last 12 months.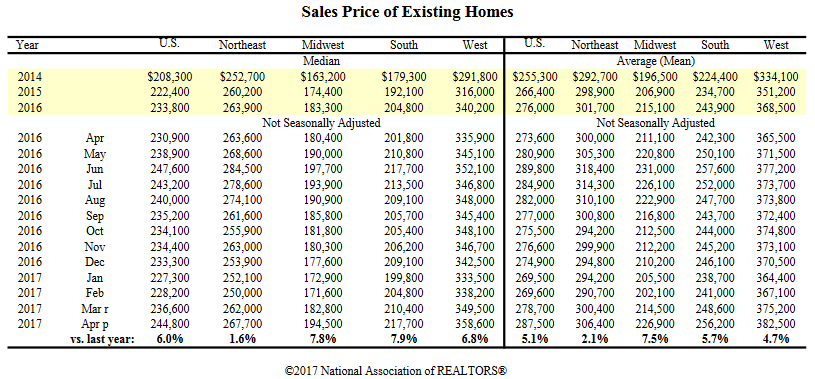 NAR's chief economist, Lawrence Yun, said that every major region except the Midwest saw a drop in existing sales in April. "Last month's dip in closings was somewhat expected given that there was such a strong sales increase in March at 4.2 percent, and new and existing inventory is not keeping up with the fast pace homes are coming off the market," Yun said. "Demand is easily outstripping supply in most of the country and it's stymieing many prospective buyers from finding a home to purchase."
Questions on what the numbers you are seeing? Let me know.
Interested in buying or selling a home? Contact us! We can help! Let our expertise in Palm Beach County help you get the best price.